Board / Staff
Staff
Miyoko Oshima
, President |
bio
Vesper Society Bio
President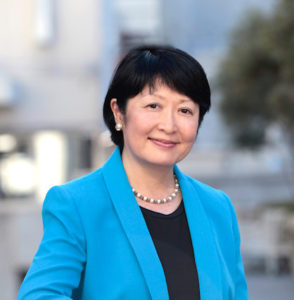 Miyoko is an experienced nonprofit executive who uniquely combines a passion for social justice and building organizations and their programs.  Always curious about how the world works, she has served in a wide range of roles from strategic to operational to financial.
Prior to Vesper Society, Miyoko served as the chief operating officer at the Japanese American National Museum, Los Angeles and brings a creative sensibility to her work.  Her broad and deep nonprofit experience comes from her role as president of the Southern California Grantmakers, Los Angeles and director of projects at the Tides Foundation, San Francisco.
With the current Vesper Society priorities, Miyoko traverses the state of California, from rural Humboldt County to Imperial County on the Mexican border.  She embodies a deep commitment to a leadership style that is based on values of service, integrity and respect.  She earned a master's degree from the Graduate Theological Union, Berkeley, CA.
Carol McKevitt
, Executive Assistant |
bio
Vesper Society Bio
Executive Assistant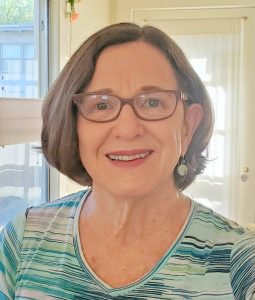 Carol combines skills in administration, project management, communications and research with a desire to work with others to bring about social justice. She received her bachelor's in sociology at the University of California, Berkeley, where she conducted research on a study of Americans' attitudes toward civil liberties at the University-affiliated Survey Research Center. Carol enjoys hiking and biking outdoors and creative expression through painting, photography and gardening.
Email:  cmckevitt@vesper.org
415.291.0905
---
Board of Directors
Officers
Sidney (Sid) Stolz, Chair
, Washington, DC |
bio
Vesper Society Bio
Washington, DC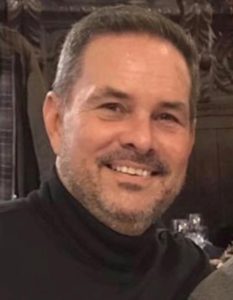 Sidney Stolz joined the Vesper Society board in 2013 and served through 2018. He was reappointed to the board in 2020 and currently serves as chair of the board and as a member of the equity working group.  Sid has more than 35 years of experience in healthcare and well-being improvement, holding leadership positions with innovative, industry-leading companies including Maxicare, Towers Watson, UnitedHealth Group, CVS Health, and Tivity Health. ​He serves on the advisory boards for start-ups including Care Angel and Savor Health​.
Sid serves on the board of N Street Village ​in Washington, DC.  He holds a bachelor of arts in economics from Bethany College in Lindsborg, Kansas, and a masters of business administration from The University of Texas at Austin.
Sid is a member of Augustana Lutheran Church, Washington, DC—one of the ​first racially-integrated Lutheran churches in the US. He and his partner David Hatfield have been together for over 20 years. They have a Bernese Mountain Dog ​named Tank​.
Cynthia So-Armah, Vice Chair
, Jamaica Plain, Massachusetts |
bio
Vesper Society Bio
Jamaica Plain, Massachusetts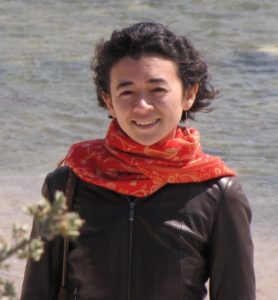 Dr. Cynthia So-Armah joined the Vesper Society board in 2018 and serves as vice chair of the board, as a member of the governance committee, and as a member of the equity working group. A primary care internist at Brookside Community Health Center in Jamaica Plain, Massachusetts, she serves a predominantly Dominican immigrant patient population. Dr. So-Armah graduated from the Brigham and Women's Hospital internal medicine residency program in 2016, and served as the residency's assistant program director of quality improvement until 2020. In this role, she taught and mentored residents to think about patient safety and process improvement in order to engage trainees in healthcare improvement efforts at the hospital and clinics. Dr. So-Armah currently serves as Medical Director at Brookside Community Health Center, leading team change and innovation across the practice, in particular working to prioritize wellness and equity in her work.
Cynthia's work in immigrant health began with a deep connection to a community called Batey Libertad in the Cibao region of the Dominican Republic. In 2005, she began working in Batey Libertad as a college student, and in 2009 helped to found a non-profit organization called Yspaniola, with the goal to create access to quality education from pre-K to university for students in Batey Libertad.
Cynthia is originally from the Bay Area in California, a graduate of Henry Gunn High School in Palo Alto and member of Valley Presbyterian Church in Portola Valley. She completed her bachelor's degree in Latin American Studies at Yale, a master's degree in public health at the University of Pittsburgh, and her medical degree at the University of California, San Francisco. Married to Kaku So-Armah, an epidemiologist and researcher originally from Accra, Ghana, Cynthia is proud mother to daughter Miinshè Alma, born January 23, 2016, and Tashi Yao, born May 31, 2018.
Kate Lawler, CFO
, Oak Park, Illinois |
bio
Vesper Society Bio
Oak Park, Illinois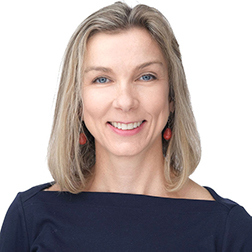 Kate Lawler joined the Vesper Society board in 2019 and serves as the chief financial officer, as chair of the finance committee, and as a member of the equity working group. Kate is senior director of Community Health Transformation at Swedish Hospital, part of NorthShore University HealthSystem in Chicago. In this role she provides leadership to the hospital's programs that address health equity and social determinants of health. Previously, she was director of the Pathways Program at Swedish Hospital that walks beside survivors of domestic violence, human trafficking and sexual assault. Kate also served as the regional representative of the Evangelical Lutheran Church in America (ELCA) in South America and coordinator of the Young Adults in Global Mission (YAGM) program based in Buenos Aires, Argentina. She was the director of the Health Care Access Program at The Children's Aid Society in New York City.
Kate completed her undergraduate studies at Cornell University and holds a master of public health and international affairs from Columbia University and a master of divinity from the Lutheran Theological Seminary at Gettysburg. She volunteers with the Young Center for Immigrant Children's Rights as a child advocate for unaccompanied minors living in detention centers.
Michael Ward, Secretary
, El Cerrito, California |
bio
Vesper Society Bio
El Cerrito, California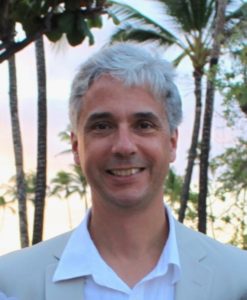 Michael Ward joined the Vesper Society board in 2019 and serves as board secretary and as a member of the investment committee. Michael is General Counsel for Bay Area Community Services, an Oakland-based non-profit providing homeless housing and low income mental health services. At Bay Area Community Services, he is responsible for all compliance, legal and regulatory matters for the agency. Michael joined BACS after 22 years as an attorney and managing partner from Donahue Fitzgerald LLP, one of Oakland's largest law firms where he managed all business operations including finance, IT, marketing and development, facilities, compliance, HR, and also held numerous non-profit accounts for the corporation. Originally from the Boston area, Michael came to California to attend college at Stanford, and later completed his law degree at UC Berkeley.
Prior to joining the Vesper Society board, Michael served on boards of several non-profits serving youth in the East Bay area.
He holds a J.D. from U.C. Berkeley School of Law and a bachelor of political science from Stanford University.
Lyell Sakaue, Member-at-Large
, San Francisco, California |
bio
Vesper Society Bio
San Francisco, California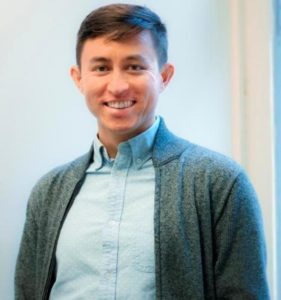 Lyell Sakaue joined the Vesper Society board in 2018 and serves as member-at-large of the executive committee, chair of the investment committee, and as a member of the equity working group. Born and raised in rural Northern California, Lyell works as an advisor to social sector leaders in the San Francisco office of The Bridgespan Group. During his time at Bridgespan, Lyell has collaborated with a range of social sector organizations to refine their strategies and achieve greater social impact, including institutional foundations, emerging high net worth donors, and nonprofit service providers. His work with these organizations has placed a particular emphasis on pathways to improve economic mobility, racial justice efforts, and initiatives to shape public policies at multiple levels of government in the United States.
Previously, Lyell managed the IBM Smarter Cities Challenge, a philanthropic initiative to provide technical and strategic assistance to municipal governments around the world that seek to use information technology to improve outcomes, covering topics from fuel poverty to transportation informatics. He is a graduate of the Coro Fellows Program in Public Affairs and holds a B.A. from the University of California, Berkeley, as well as a master in public policy degree from the Harvard Kennedy School of Government.
Directors
Douglas (Jerry) Brown
, Washington, DC |
bio
Vesper Society Bio
Washington, DC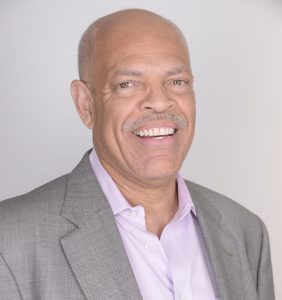 Douglas (Jerry) Brown joined the Vesper Society board in 2022 and serves on the investment and program committees. Jerry served as a U.S. Peace Corps education volunteer and staff – in Niger and Cameroon, USDA/Foreign Agriculture Service Trade Policy and Market Development Specialist – Latin America, USDA/Office of International Cooperation and Development, Market and Business Development officer (Caribbean Basin), U.S. Agency for International Development (Agribusiness Development) and Millennium Challenge Corporation Director (Rural Economy) in 32 African countries. In these positions, he led project design, project management and project monitoring, impact and evaluation (MI&E).
Son of The Great Migration parents in search of better paying jobs, more education opportunities and better living standards, it is no surprise that Jerry's career focus is skills development, youth development and job creation. Jerry has an undergraduate degree in African Studies and foreign languages (Wagner College) and a graduate degree in International Public Policy/Development Economics (Johns Hopkins University, School of Advanced International Studies).
Since 2016, Jerry has lectured at Lutheran University Students Internship Semester about "African Social and Economic Development Issues Relevant to the U.S. Economy." In addition, he currently serves on the Church Council at Augustana Lutheran Church in Washington, DC, working on two challenging U.S. societal issues: Anti-racism Learning and Actions and advocating for affordable housing and decent wages on behalf of the working poor and homeless in collaboration with the Washington Interfaith Network in Washington, DC.
Jerry's has extensive community outreach and church in society experience. He designated a safe space for inner city youth in economically and socially depressed areas. He co-founded, served on the board of directors, and fundraised for the Leadership Enrichment Affirmation Project (LEAP) – mandated to provide education and life skills to African American boys from ages 8-18 in Washington, DC.
He is blessed to have an adopted son, Emmanuel Ngomsi and his family who reside in Kansas City, Missouri.
Erika O. Carlsen
, Salt Lake City, Utah |
bio
Vesper Society Bio
Salt Lake City, Utah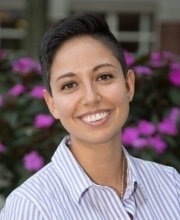 Erika Carlsen joined the Vesper Society board in 2019 and currently serves as chair of the program and member of the finance committee. Erika's life purpose and work is to inspire joy, compassion, and connection among the people and within the organizations where she works – through her work in leadership development and training. She is currently a Senior Director of Training at Coro Northern California. Previously, Erika was the assistant director of Fellowship Program and Latinx Initiatives at the Center for Public Leadership, Harvard Kennedy School. She previously worked at Rockwood Leadership Institute, one of the nation's largest leadership training organizations for social change leaders.
She previously served on the board of the San Francisco LGBT Community Center and the Harvard Latino Alumni Association.
Erika graduated summa cum laude from the University of San Francisco with a BA in politics and holds a master of divinity from Harvard Divinity School. She is an alum of the Institute for International Public Policy Program, Coro Fellows Program, and the Harvard Graduate Student Leadership Institute. After many wonderful years in the Bay Area, Erika now calls Salt Lake City home with her beloved cats Kahlo and Yuri.
Joann A. Conroy
, St. Paul, Minnesota |
bio
Vesper Society Bio
St. Paul, Minnesota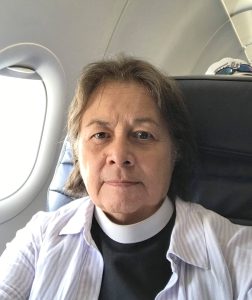 Rev. Joann Conroy was elected to the Vesper Society board in 2022 and serves on the governance and program committees. She is a tribal member of the Oglala Sioux. Rev. Conroy is chaplain for the Good Samaritan Society/Sanford Health in Maplewood, MN. She is a member of Lutheran Church of the Redeemer, St. Paul, MN.
Rev. Conroy's current ministry also includes the St. Paul Area Synod Advocates for Racial Justice, and the Justice Ministry education program, Auburn Seminary, New York. She is president of the American Indian Alaskan Native Lutheran Association and serves on the board of directors for the National Lutheran Campus Ministry. Rev. Conroy serves on the ELCA Ethnic Association Presidents team, the ELCA Women's Fiftieth  Committee, the Ecumenical and Inter-Religious Relations & Theological Discernment Ad Hoc Committee to establish pastoral guidelines for ministry in a multi-religious world, the Sustainability Table Steering Committee ELCA, the Minnesota Multifaith Network Council, the Twin Cities Inter-Religious Volunteer Chaplains, and is a Multicultural Youth Leadership Event Chaplain.
Rev. Conroy holds a master of divinity from the Luther Seminary in St. Paul, MN, and a bachelor of science from Black Hills State University in Spearfish, SD.
Kevin Martinez
, Fresno, CA |
bio
Vesper Society Bio
Fresno, CA
Dr. Kevin Martinez joined the Vesper Society board in 2020 and serves on the program and finance committees. Dr. Martinez is a board-certified internal medicine physician and has worked as a hospitalist since 2010. He is Assistant Physician-in-Chief of Hospital Operations and Hospital Quality at Kaiser Permanente Fresno. Previously, he was Chief of the Hospital Medicine Department at Kaiser Fresno, and worked as a hospitalist at Kaiser San Francisco where he taught and mentored medical residents.
Kevin is a member of the board of directors of Fresno Christian School in Fresno, California.  He is a mentor for underrepresented premed students from Fresno State. Kevin participated in the Convoy of Hope in 2018 building homes for displaced families in Puerto Rico post-Hurricane Maria.
Kevin received his bachelor's degree in chemistry from California State University, Fresno, and his M.D. from the University of California, Los Angeles/Charles R. Drew Medical Education Program. Dr. Martinez completed his residency in internal medicine at the University of California, San Francisco.
Kevin is married and has four children. When not practicing medicine or spending time with family, he enjoys freshwater fishing, hiking, and woodworking.
Yammilette (Yami) G. Rodriguez
, Fresno, California |
bio
Vesper Society Bio
Fresno, California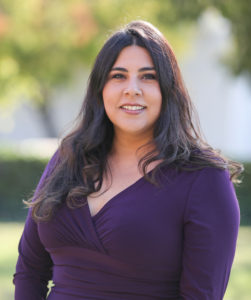 Yammilette Rodriguez joined the Vesper Society board in 2019 and serves as chair of the governance committee, as a member of the audit committee, and as a member of the equity working group. Residing in Fresno, California, since 1996, Yami has been the senior director and National Trainer for the Youth Leadership Institute (YLI) in the Central Valley and has been with YLI since 2009. In 2018, she expanded their work by launching youth programming in the North Valley in Madera and Merced counties.
Yami's life work is to have youth voice at the table in community issues especially in making positive policy and social sustainable change in our communities. Through YLI, she trains organizations and communities how to have strong youth and adult partnerships in their work to make communities healthier. Yami serves on numerous committees and boards, including Hispanas Organized for Political Equality. Yami is a Gallup University Certified Strengths Finder Coach and Trainer. In 2019, Yami was given the $250,000 Irvine Foundation Leadership Award for her innovation and developments in Central California. Recently, Yami was appointed by the Governor as Board of Trustee for the California State University System.
Yami holds an associate degree in business from Reedley College, bachelor degree of business administration, marketing from CSU, Fresno, and master of leadership and organizational studies from Fresno Pacific University. Her thesis was in the area of Latino attainment of higher education. Yami also has a credential from Fuller Theological Seminary in urban youth work. She is a doctoral candidate at West Chester University in the area of Public Policy.
Yami and her husband Jaime Rodriguez have two beautiful little daughters named Lizette and Juliette.
Adina Safer
, San Francisco, California |
bio
Vesper Society Bio
San Francisco, California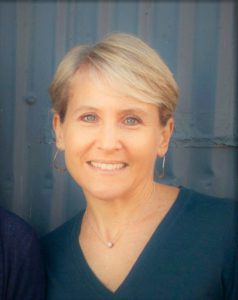 Adina Safer joined the Vesper Society board in 2018 and serves as chair of the audit committee and as a member of the investment committee. A strategy consultant living in the Bay Area, Adina currently works with for-profit and not for profit companies focused on deploying digital tools and solutions in healthcare. Adina has spent her career focused on the business and payment dynamics in the healthcare industry. Her area of expertise is on reimbursement and distribution of complex pharmaceuticals, medical devices and laboratory tests. She has been doing strategic consulting for the past four years with various biotechnology firms, digital health start-ups and managed care organizations. Adina spent five years as an investment banker in New York and San Francisco. She started an Internet healthcare company that was eventually sold to CVS/Caremark. She spent over ten years with CVS/Caremark, doing strategy, marketing and operations work in the specialty pharmacy area. Adina holds an MBA and masters in public health from UC Berkeley and an undergraduate degree from Columbia University.
For over fifteen years, access and equity in public education has been an area of great interest.  Adina sits on the board of Gateway Public Schools (a charter school in San Francisco) and previously sat on the board of The San Francisco Education fund.
Adina spent a year in Dakar, Senegal, on a Rotary Fellowship in 1991.  She is an avid traveler with her husband Mark and two children.