Asian Health Services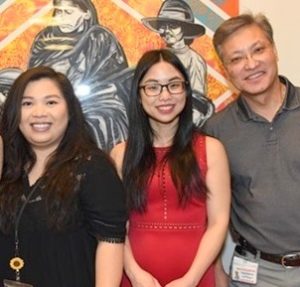 Every day, Vesper Society links arms with leaders in overlooked communities that want to create a healthy future and helps them devise ways to do it.
Established in 1974, Asian Health Services (AHS) provides comprehensive health care to low-income Asian immigrant and refugee adults and youth in Alameda County. They provide mental health services in primary care clinics, with the support of mental health therapy and/or case management.
Faced with the imminent closure of a decades-old mental health program that served many low-income Asian/Pacific Islander (API) immigrants and refugee youth and adults, the Alameda County Health Care Agency reached out to Asian Health Services in 2016.
Committed to serving those with mental health care needs in a culturally and linguistically competent manner, AHS heeded the call, understanding how important it was to continue these specialty mental health services for over 400 patients. With this additional service, AHS broadened its continuum of mental health services to treat low, moderate and severe mental health clients.
AHS providers soon faced challenges in treating patients within the framework of their existing program. First, some patients had more urgent needs: their daily functioning level was low, they had difficulty complying with treatment plans, and/or they had negative responses to their prescribed medications. Second, some patients had lessening needs: daily functioning levels had improved, and a primary care center was sufficient to meet their needs. But they didn't want to stop serving these patient groups – who both needed continued psychiatric medication management and minimal mental health/case management support to sustain a higher level of daily functioning.
With support from Vesper Society, AHS was able to set up additional services for these two groups, so they can navigate the continuum of care more smoothly. Vesper also supports the new AHS Tele-Psychiatry Program, which aims to mitigate provider shortages, get patients into care faster, and provide treatment in homes or other locations that are comfortable or convenient for patients and their caregivers.
Today, AHS provides comprehensive health care to 28,000 Asian/Pacific Islanders in 12 Asian languages at 14 different sites.