Building Our Future Behavioral Health Workforce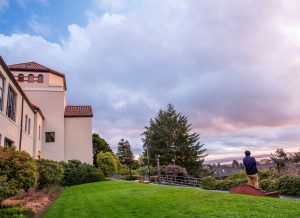 Vesper Society links arms with leaders and communities to uplift through service, break down barriers, and elevate community voices. With long-term solutions in view, we are one step closer to realizing the potential for thriving, healthy communities.
When the California Future Health Workforce Commission released its final report in 2019, the message was clear: the California health system is facing a crisis. "At the core of the challenge is the simple fact that California does not have enough of the right types of health workers in the right places to meet the needs of its growing, aging, and increasingly diverse population," the report stated.
At Vesper Society, we were hearing about this problem from our community health clinic partners, especially those serving the Latinx, Native American, and rural communities. Now, these staff shortages are becoming more acute because the COVID-19 pandemic has taken a toll on existing frontline health workers, with 20-30% saying they are considering leaving the profession. Combined with retiring Baby Boomer physicians and nurses, we are facing a looming health worker shortfall.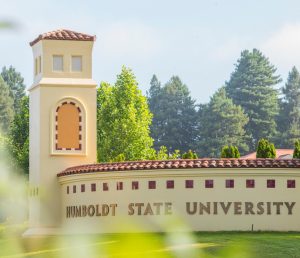 Vesper Society has partnered with the California Center for Rural Policy at Humboldt State University to figure out how we can support efforts to build a health care workforce that comes from the community it serves. Humboldt State University (HSU) is uniquely positioned to educate the workforce that we urgently need. In fact, its new Bachelor of Science in Nursing Program welcomed its first cohort last year. HSU announced last month that it is preparing to become the third Polytechnic University in California, with new academic programs beginning in fall 2023. This is an incredible opportunity to build healthcare workforce pathways from high school to community college to university. Working with HSU, we are particularly focused on behavioral health careers.
Vesper Society has always listened to the needs of our partners who, time and again, have said they face a lack of funding for mental health programs. In Humboldt County, we began supporting behavioral health programs in 2016 when the Yurok Tribe issued a state of emergency due to youth suicides. When we learned that Humboldt County had one of the highest rates of adverse childhood experiences (ACEs) in California, we supported ACEs awareness building programs. We are inspired by our partners who are developing transformative mental health services for Native American youth.
Looking back at our overall health funding, we are pleased to say that 36% was for behavioral health and 19% was for telehealth, often used for mental health counseling. But as compared with many other foundations, Vesper Society is an outlier in its funding of mental health programs. "According to data from CANDID developed by the Center for High Impact Philanthropy, mental health accounted for 1.3% of overall foundation investments from 2015 to 2018, and even more strikingly, only 5% of foundation spending on healthcare." (Ken Zimmerman, Inside Philanthropy). We encourage foundations to prioritize mental health funding, especially as we emerge from the extreme stressors of this ongoing pandemic.
In Humboldt County, our partners are imagining a better future, healing people, and building a just society where everyone is well and respected as a human being. Vesper Society is honored to walk alongside our community partners to create a world that protects human dignity and enhances human potential.