Clinicas de Salud del Pueblo Celebrates 50 Years of Health Care Excellence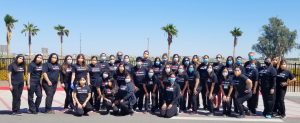 Vesper Society links arms with leaders and communities to uplift through service, break down barriers, and elevate community voices. We congratulate Clinicas de Salud del Pueblo in Imperial County, CA on their 50th  anniversary!
Clinicas de Salud del Pueblo (CDSDP) was established in 1970 with one small medical clinic in Brawley, CA. It was a pioneer health center that launched a national movement to provide local access to health care for hardworking farmworkers and their families. CDSDP was one of the first two health centers designated as a migrant health center in the State of California.
Starting with a staff of 12 employees and a budget of $300,000, CDSDP quickly became an integral part of the community. And as local needs changed, CDSDP expanded its health care services to the general population.
Today, CDSDP operates 10 health centers and five dental clinics in Imperial and Riverside Counties in Southern California. This is a valuable service in this geographically-isolated area where social and economic disparities create many barriers to health care. CDSDP's health centers are located in areas designated as Health Manpower Shortage Areas, Medically Under Served, and High Migrant Impact Areas.
Given its proximity to the US-Mexico border, CDSDP's expertise lies in its ability to serve and treat a large Latino, primarily Spanish-speaking population. CDSDP's award-winning telehealth and outreach departments assist a hard-to-reach population in overcoming barriers to accessing quality health care. Transportation is provided for free for those patients that need it and health centers have been expanded or renovated to become one-stop shops where all services from dental to pharmacy and laboratory are offered in one facility.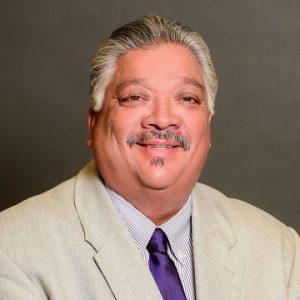 CDSDP's Board Chair, Rosendo "Rusty" Garcia, takes "pride in Clinicas' 50-year history and ties to the community. I am humbled to be part of an organization that goes above and beyond the traditional model of health care to provide access to essential primary and preventive health care services. I am very proud of what Clinicas has become today."
President and CEO Yvonne Bell stated that "We marked our 50th anniversary by expanding the services we offer in Imperial and Riverside Counties and finding innovative ways to improve access to care. We work with a talented team of people at every level in every facility that rises daily to the challenge of meeting CDSDP's mission to serve all individuals. Together, we continue to focus on healing and helping those in need."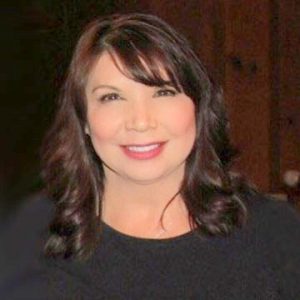 Bell also said 10 years ago that "Everything we do depends on what the community needs." That spirit of service to community, dignity, and respect was at the forefront of its mission then and it continues to be central to the organization now. Serving over 50,000 patients, CDSDP carries forward an enduring model of care that remains distinctive, mission-driven, and located where care is needed most. As a vital anchor institution, we know the community will be able to count on CDSDP for the next 50 years.
Vesper Society is proud to walk alongside Clinicas de Salud del Pueblo as we move towards our vision of a world that protects human dignity and enhances human potential.