Counting on Community in Humboldt County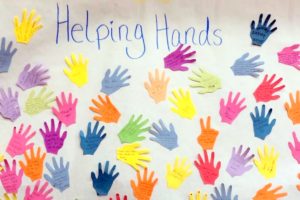 Vesper Society believes a just society begins when everyone is well, and respected as a human being. We are committed to finding long-term solutions that help leaders and organizations in rural areas improve the wellbeing of their children and communities.
Last month, the Children's Mental Health Summit in Humboldt County partnered with First 5 Humboldt's Resilience Project, 0 to 8 Mental Health Collaborative, and the Child Abuse Prevention Coordinating Council to bring a three-day wellness symposium to the community.
Titled "Counting on Community: Exploring Pathways for Child, Family, and Community Wellness," the goal was to provide knowledge, strategies, and networking opportunities to practitioners, caregivers, and community members.  Raising awareness is a critical step in developing long-term solutions for complex issues.
Over 300 people registered to hear nationally recognized speakers such as Dr. Rachel Yehuda, Professor of Neuroscience, Dr. Michael Yellow Bird, Professor of Sociology, Director of Indigenous Tribal Studies, and Steve Gross, founder of Life is Good Kids Foundation.
Local experts presented sessions on community resiliency, trauma responsive practices, finding balance amid intergenerational trauma, rethinking Native American mental health, self-care, and parenting.
Social workers, early childhood educators, clinicians, health practitioners, parents, day care providers, county agencies, and nonprofits gathered from Humboldt and Del Norte Counties to link arms with leaders of overlooked communities that want to create a healthy future.  It was encouraging to hear a member of the Board of Supervisors say that this kind of collaboration and partnership across so many sectors would not have been possible five years ago.
The spirit of the symposium is best summarized in the following quote from a booklet "Counting on Community" that is available in digital form on First 5 Humboldt's website.
"When I read Innosanto Nagara's Counting on Community children's book, all I could envision were the ways in which Humboldt passionately shows up for community.  Humboldt County is a special place.  We are filled with natural beauty, relationships with depth and connection, and social services committed to helping children and families combat trauma and find ways to heal." – Jovonne Dempster, MSW, Humboldt State University Lecturer
Vesper is proud to support First 5 Humboldt's efforts to create an environment that helps communities help themselves so that children and families can thrive. We feel honored to work alongside their leaders to prevent Adverse Childhood Experiences (ACES), build community resilience, and establish long-term solutions for the health of our communities.