First United Methodist Church Garden Project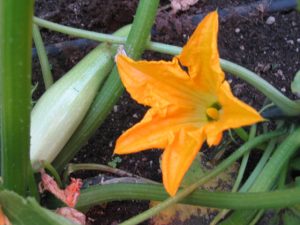 With an unemployment rate of 21 percent, food insecurity is very high in California's Imperial Valley. In fact, one in three of the county's 150,000 residents don't know where their next meal will come from and half of the region's children suffer from food insecurity. Ironically, this lack of regular, healthy nutrition has led to very high rates of obesity among children, because what is most readily available to them is highly-processed and cheap, fast food.
With support from Vesper Society, Harding Elementary School started The Garden Project as a collaborative effort of the El Centro Elementary School District and Harding School, First United Methodist Church, El Centro, and the El Centro Rotary Club. Starting in September 2014, the entire Harding Elementary School student body took responsibility for planting, composting, weeding, and watering the garden. Led by Rev. Dr. Ron Griffin from First United Methodist Church and El Centro Rotary, the project is a fantastic collaborative effort by the students and teaches the importance of healthy nutrition.
The beauty of this project is that the whole community can become involved. From local farmers to the UC Cooperative Extension, Vesper Society's support helped plant the seeds of leadership for healthy communities.