Operation Access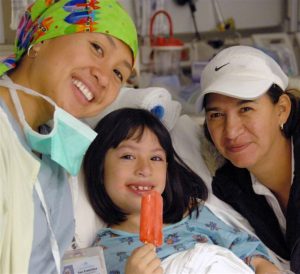 A health problem that you cannot afford to treat can become a major obstacle. It can lead to job loss, deterioration of quality of life, emergency situations, and often despair. Operation Access (OA) is committed to helping low-income, uninsured people receive the surgical and specialty care they need but cannot afford; to providing meaningful local volunteer opportunities for medical professionals; and is dedicated to restoring patients' ability to earn a living, to care for their families, and to enjoy healthy lives. OA brings healing and hope to people in need, and demonstrates that the impulse for doing good work is alive and well in the Bay Area medical community.
OA brings together hospitals and medical professionals who provide outpatient surgical, specialty, and diagnostic care free of charge to low-income, uninsured community clinic patients.  In conjunction with its work with East Contra Costa County primary care providers, Vesper Society recognized the need for a stronger safety net for area residents, and funded OA's East Contra Costa program from 2011 through 2014.
OA has built strong, integrated partnerships with local community health centers, including La Clínica Oakley, which Vesper Society has also supported.  In many instances, OA is the only available resource for surgical and specialty referrals for those patients who cannot obtain insurance or have limited access to county facilities. In 2016, they provided 131 unduplicated East County residents with 177 total surgical procedures and diagnostic services.
This Vesper Society project has cultivated a culture of medical volunteerism among individuals and institutions throughout the county. For East Contra Costa County patients, that means a more responsive and effective process that supports them and improves the quality of their lives and the well-being of the community.