The new vesper.org!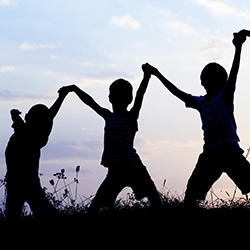 Welcome to our new website!  We are delighted to share stories and information about our organization.  This is a very special time for Vesper Society as we celebrate 50 years of helping overlooked communities to thrive and prosper.
For the past two years the Vesper Society Board of Directors has been clarifying and focusing our work. We have deepened and broadened our understanding of community and are adapting our approach to the 21st century.
Anything seemed possible in the 1960s when Vesper Society was founded. The Civil Rights Act of 1964, Medicare Bill of 1965, and the Immigration and Nationality Act of 1965 shaped the world into which Vesper Society was born.
That is the ethos we carry forward into our next 50 years; one where we identify emerging trends and are on the leading edge of change to build long-term solutions with communities.
From creating one of the first hospices west of the Mississippi, to being one of the first hospital conversion foundations, we hope you enjoy stories about our past, present, and future.
Miyoko Oshima, President