Legacy Story
Vesper Hospice and Home Care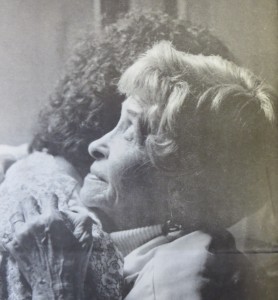 Although the concept of hospice—providing refuge for the sick—is centuries old, the first hospice in the United States wasn't established until 1974. Shortly after that, in 1979, Vesper Society opened one of the first hospices west of the Mississippi.
Physician Dame Cicely Saunders opened the first modern hospice in 1967 in a residential suburb of London. These were groundbreaking years when Dr. Elisabeth Kubler-Ross wrote "On Death and Dying" in 1969 and testified in Congress in 1972 on the subject of death and dignity.
Florence Wald, Dean of the Yale School of Nursing, learned all she could from Dame Cicely Saunders and, in Connecticut in 1974, started the first U.S. hospice with funding from the National Cancer Institute. After that, the second U.S. hospice was formed – this time in California – Hospice of Marin.
Following this example of service to community, Vesper Hospice was created in 1979, becoming the second California hospice, and emphasized the dignity and integrity of terminally ill patients. Vesper Hospice encouraged patients to live the fullest life possible until the time of death. By treating symptoms, especially needless pain, patients were able to focus on the quality of life during their remaining days.
Later in 1979, Vesper Home Care was created to help individuals receive quality health care in their homes. Recent surgery, debilitating illness or injury requires a period of regrouping to deal with a dramatic shift in one's life, and home is often the best place to receive care and comfort. For the majority of Vesper Home Care elderly patients, being surrounded by family was important for recovery.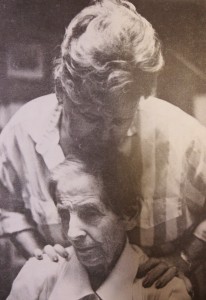 Over the years, these programs helped tens of thousands of patients. By 1995, the health care structures and economic systems were changing throughout the country and, most rapidly so, in California, and. As a result, the Vesper Board realized that it could no longer efficiently operate its Hospice and Home Care facilities.
The Vesper Board wanted to ensure that the facilities would continue to provide support for the community, and transferred its Hospice and Home Care Program assets to a Bay Area nonprofit organization, Pathways. Vesper is proud to know that its programs and services continue to flourish and help patients and their families.