Welcome HealthRIGHT 360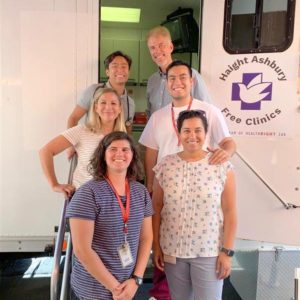 Vesper Society believes that a just society begins when everyone is well, and respected as a human being. One way we are improving the health and well-being of communities is through our support of HealthRIGHT 360.
HealthRIGHT 360 gives hope, builds health, and changes lives for people in need. They do this by providing effective and compassionate medical, dental, mental health, and addiction treatment, as well as reintegration services for people coming out of prison.
HealthRIGHT 360 believes that every individual deserves quality health care. Seven core values serve as the foundation for the organization's commitment to meeting growing demand and improving access to services. These values are: Patient-Centered Care, Comprehensive and Integrated Care, Evidence-Based Care, Judgment-Free Care, Community-Based Care, Meaningful Care, and Efficient Care.
The organization was formed out of the growing need for integrated safety net services for overlooked communities. In 2011, two groundbreaking and historic San Francisco providers – Haight Ashbury Free Clinic, the first free nonsectarian medical clinic in the country, and Walden House, a residential mental health and substance abuse treatment center – came together to form HealthRIGHT 360.
HealthRIGHT 360 has continued to expand by welcoming other California programs as part of their organization. These include Asian American Recovery Services, Women's Recovery Association, Rock Medicine, Lyon-Martin Health Services, North County Serenity House, Prototypes, Tenderloin Health Services, and Women's Community Clinic. Prior to joining HealthRIGHT 360, each entity operated independently as a stand-alone nonprofit. Today, the organization provides services in 13 California counties and improves the health and self-sufficiency of more than 32,000 individuals annually.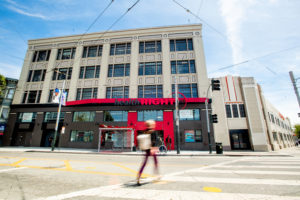 Located at HealthRIGHT 360's San Francisco headquarters is the Integrated Care Center, a 'one-stop' for comprehensive, culturally competent health services that incorporates medical, dental, outpatient behavioral health, care management, food, pharmacy, resources & referral, GED diploma program, employment & job training support, and a clothing pantry. The organization is recognized as a major provider of services for people with substance use disorders with over five decades of experience in effective addiction treatment rooted in the latest science. They have grown to become the largest provider of residential treatment in San Francisco with 299 residential beds and 233 residential step-down beds, and a capacity of 1,500 statewide. Their treatment programs are carefully matched to the characteristics and needs of the populations being served.
HealthRIGHT 360 is committed to expanding access to healthcare, especially for individuals and communities struggling with barriers to services. Vesper Society has linked arms with HealthRIGHT 360 to assist the organization in pursuing its vision of using telehealth services as a key strategy in providing care. Telehealth allows providers to meet Californians where they are with effective, affordable, and accessible behavioral health and medical care. Specifically, Vesper Society is supporting the upgrade of HealthRIGHT 360's telehealth technology, enabling them to test internal and external models of telehealth care, and the development of a Telehealth Expansion Plan.
Vesper Society is proud to partner with organizations like HealthRIGHT 360. Together, we are one step closer to realizing the potential for healthy communities to thrive and prosper.