Welcome New Board Members!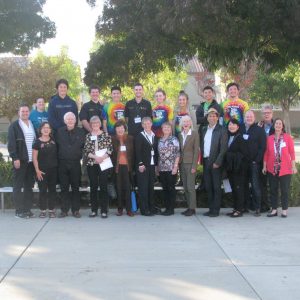 We are delighted to welcome two new directors to the Vesper Society Board this year, Irene Heinemeier and John Larson. Both new directors attended the City of Oakley Youth Summit last November where they saw our core value of service in action. Vesper board members conducted workshops for middle and high school students and volunteered as room monitors.
Irene Heinemeier has been in healthcare her entire career, first as a medical technologist and the last thirty years in healthcare administration in California, Nevada, Virginia, and Maryland.
John Larson is a speaker, teacher, and motivator who began his journalism career at the Boston Globe in 1979 and was an NBC correspondent for 14 years.
Learn more about board members
Miyoko Oshima, President