Welcome Two Feathers!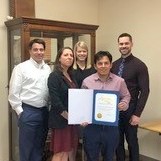 Every day, Vesper Society links arms with leaders in overlooked communities that want to create a healthy future and supports their efforts to do so.  We warmly welcome our newest partnership with Two Feathers Native American Family Services (Two Feathers) in Humboldt County.
Two Feathers seeks to empower and promote wellness for Native American families who have become the most disconnected from community in Humboldt County. Many agencies and programs are unable to reach these young people due to a range of complex factors. Meeting the needs of youth and families means creating a healing community rooted in local indigenous traditions, unconditional care, empathy, inclusion, fun and innovation in programming.
A wide array of intensive services that aim to increase youth protective factors and change the environment that youth live in daily is reflected in all their programs.
The Making Relatives Program aims to restore relationships by bringing meaning back to the idea of "being a good relative." This approach assists youth through the creation of a team of relatives including family, community members, and professional service providers that mentor and support youth and families in the achievement of wellness.  With innovative components grounded in the "wrap-around" system of care model, the team works with youth and families to reconnect to cultural practices, including locally informed tribal child rearing, wellness practices and traditional life skills.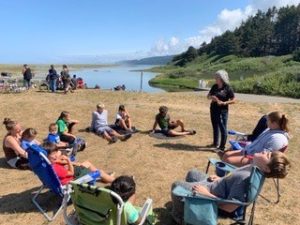 The ACORN Youth Wellness Program is an early intervention and prevention program that aims to reduce mental health disparities for American Indians by reconnecting Native American people to traditional cultural practices that create hope for the future, mitigate historical loss and grief, improve mental health, and address substance use disorder issues.
These cultural practices increase health and wellness by improving family relationships, building community, and strengthening intertribal connections and partnerships. Community members from Tolowa, Wiyot, Yurok, Hupa, and Karuk Tribes together teach youth traditional wellness practices, including exercise, nutrition, and prayer through songs, storytelling, and demonstrations.
The Intertribal Mentorship Academy surrounds Native American youth with a community of support, empowering them to make healthy choices and achieve their full potential in life.  College-aged mentors work in small groups, focusing on building enduring relationships, engaging in fun diverse cultural programs, and developing leadership skills.
The Behavioral Health Program provides intensive therapeutic services to youth and their families. This includes individual counseling, substance abuse counseling, crisis intervention, suicide assessments and safety planning, and intensive case management that is holistic and culturally appropriate.
Vesper Society is proud to work with Two Feathers supporting their behavioral health and youth wellness programs.  With their prevention to crisis intervention service continuum, Two Feathers is developing long-term solutions and we are one step closer to realizing the potential for healthy communities to thrive and prosper.