Welcome Imperial Valley 4-H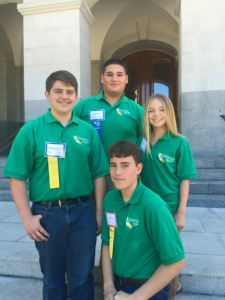 At Vesper Society, we are dedicated to long-term solutions that help communities help themselves. One example of this is the University of California Cooperative Extension's (UCCE) 4-H youth development program in Imperial County.
Around the world, 4-H encourages young people and adults to volunteer. Through service learning—a teaching and learning strategy that integrates meaningful community service with instruction and reflection—members learn civic responsibility and strengthen their communities.
4-H youth who excel in leadership and community service are selected to serve the 4-H Youth Development Program as a 4-H All Star—a leader among the organization. And Imperial Valley 4-H's five-day Team Camp Council program helps youth foster awareness and behavior change in areas related to environmental sustainability.
Learn more about Imperial Valley 4-H here.
Miyoko Oshima, President