Welcome Women's Community Clinic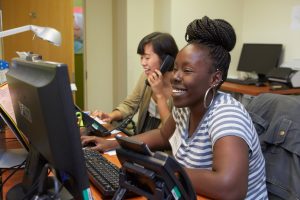 At Vesper Society, we seek out overlooked communities and help them devise ways to create a healthy future. One of the ways we do this is by supporting the Women's Community Clinic (the Clinic) in San Francisco. Though San Francisco is known as a thriving and prosperous city, many of its residents—especially low-income, homeless, and marginalized women—have limited or no access to preventative healthcare.
The Women's Community Clinic, founded in 1999 by a group of volunteer graduates from the UCSF School of Nursing, believes that preventive, educational care is essential to lifelong health and that all women deserve excellent healthcare, regardless of their ability to pay. The Clinic works hard to ensure that each client feels comfortable and safe in a warm and welcoming environment. Their treatments are culturally sensitive, evidence-based, and tailored to each client's needs and circumstances.
Learn more about the Clinic here.
Miyoko Oshima, President